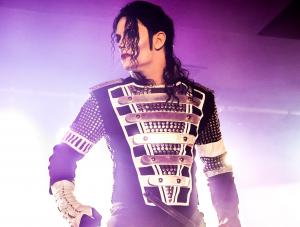 Prior to the performance of Jackson – Live in Concert at The Grand Opera House on 21st September, we caught up with CJ, Michael Jackson impersonator and star of the show.
WHAT INSPIRED YOU TO BECOME A MICHAEL JACKSON TRIBUTE ARTIST?
I have been inspired by Michael Jackson from the age of about 4 years old, as soon as I was old enough to understand music, singing, dancing and performing.
I remember my Father once putting on the famous Michael Jackson film 'Moonwalker' and as soon as it was on, I couldn't take my eyes off it, since then, I practiced, tried to imitate and sing like MJ every day. That's how it all started for me.
Michael Jackson gave so much to the world so I decided to use my god given talent to keep his legacy alive for all Michael Jackson fans.
WHEN DID YOU FIRST GET INVOLVED WITH THE SHOW?
I have only recently been involved with the 'Jackson Live' brand and with our promoters 'Sweeney Entertainments' for about a year now, but I have been producing and directing shows with my band and dancers for around 5 years.
DID YOU EVER SEE MICHAEL JACKSON LIVE, AND IF SO, HOW DID IT COMPARE TO YOUR CONCERTS?
I have seen Michael on the 'History Tour' and I had tickets for the 'This Is It' shows along with an army of heartbroken MJ fans which were scheduled for a series of dates at the O2 in London.
No show can ever compare to seeing the man himself live but Michael Jackson fans who have seen our show have commented that it's the closest thing to seeing MJ live. This make me very happy, proud and honoured to give fans a taste of what it was like to see Michael Jackson in action.
WHAT PREPARATION DO YOU NEED TO DO TO GET READY FOR EACH PERFORMANCE?
A lot of preparation is needed to perform such a high energy show. A very strict preparation schedule is in place for every show which is essential to make this show the best it can be and keep me on top of my game so I can deliver to the best of my ability every show. This includes things such as strict diet, band rehearsals, dance rehearsals, vocal rehearsals, full technical rehearsals, not to mention three hours of make up before every show. It takes a lot of dedication to make a Michael Jackson show a success as it's not just your typical show and every member of the cast and crew play an important role in bringing the show together.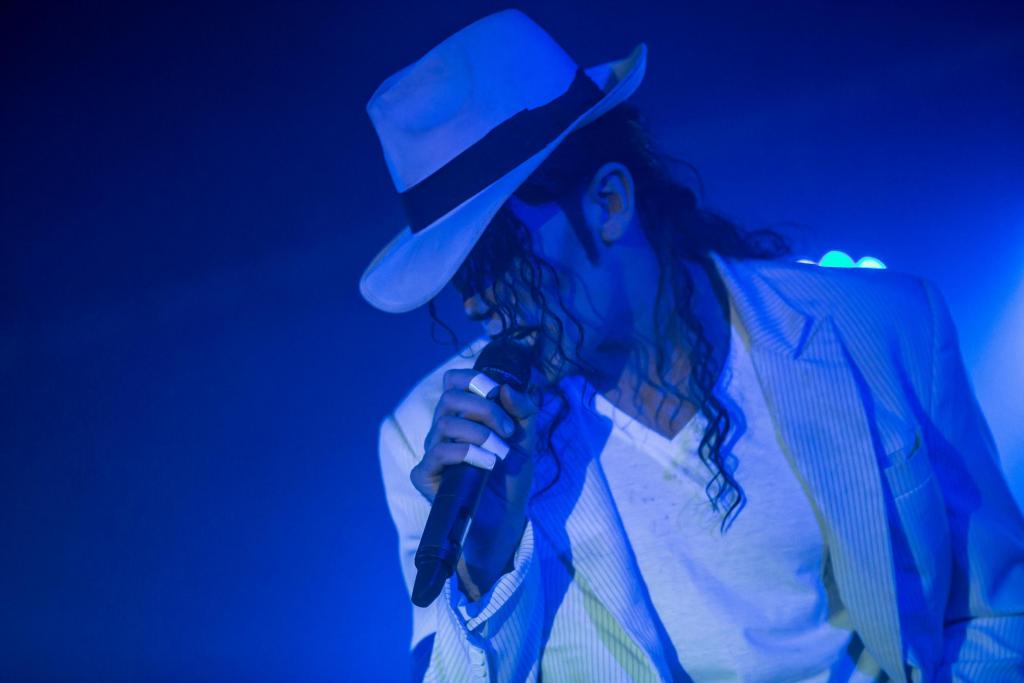 WHAT IS YOUR FAVOURITE JACKSON TRACK TO PERFORM?
If I am totally honest, I don't actually have a favourite Michael Jackson song. Some songs I like better than others but I love everything produced by MJ. If I had to pick one favourite song to perform live it would have to be 'Billie Jean'. My favourite part is towards the end of this song when it's just myself and the drummer bringing back the magic of this famous 'Billie Jean' live routine.
WHAT CAN AN AUDIENCE EXPECT FROM ATTENDING JACKSON LIVE IN CONCERT?
The audience can expect to see the closest thing to a live Michael Jackson concert. You will expect to hear 100% live vocals along with the most accurate and iconic Jackson choreography and routines, amazing dancers, an incredible live band, stunning lighting effects and visuals – an unforgettable night of Michael Jackson magic and a must-see for any Michael Jackson fan.
WHAT DO YOU ENJOY MOST ABOUT THE PERFORMANCES?
The thing I enjoy most about the performances is putting a smile on people's faces and seeing Michael Jackson fans of all ages coming together and enjoying one amazing night dedicated to the 'King Of Pop.' That's what makes my job worthwhile and gives me the most satisfaction.
Find out more about the show right here.