Things were turning nasty at The Lounge on Gillygate as Edna and Velma reached for the hairspray, Betty Turpin decided to get involved which was  just too much for the salon owner Louise Ndlovu  who tried to keep the (Hair) peace.  
Grand Opera House staff members David Rennie and Rachel Alexander-Hill will be representing the Grand Opera House dressed as Hairspray's Edna Turnblad and Velma Von Tussle respectively.  Tony Award-winning Hairspray continues to be one of the most widely produced musicals today, not only because of its wit and charm, but also because of the beautiful message of acceptance and progress that it portrays. The bright, energetic story of Tracy Turnblad teaches us all to look past the colour of one's skin and fight for every human being's equal rights.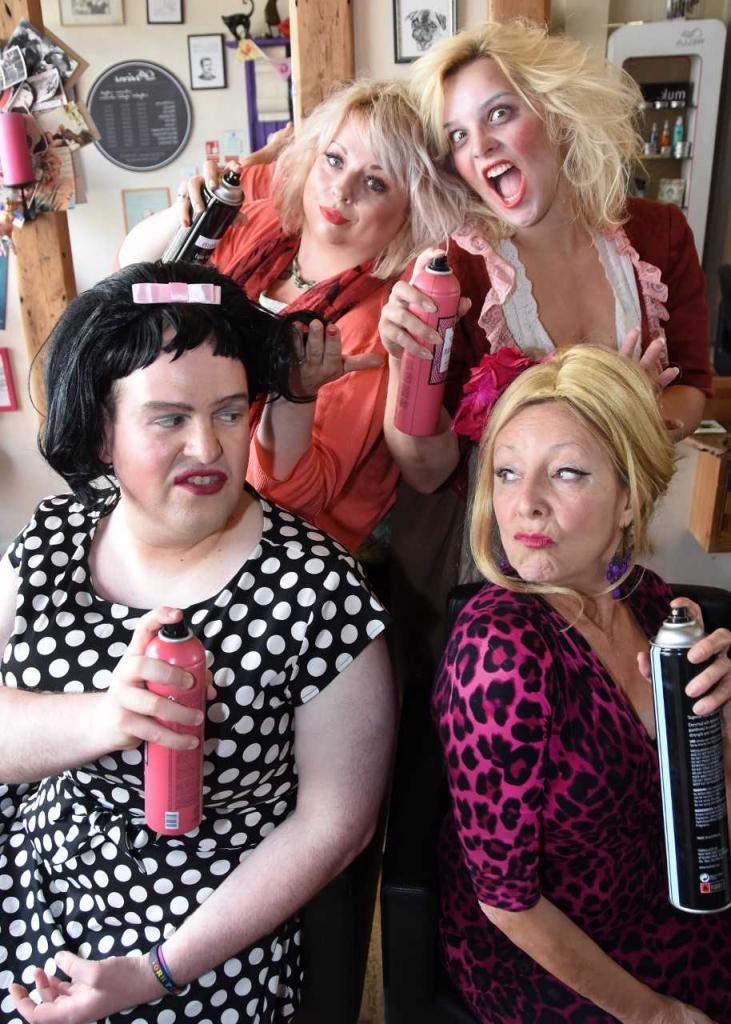 The York Dungeon once again have pledged support to the city's annual York Pride event by giving sponsorship and taking part in the parade from the York Minster to the Knavesmire on 9th June 2018. This is the second year that the attraction has supported the largest attended free festival event in the City of York's calendar.
General Manager Stuart Jarman says:
'It is important that all areas of the businesses sector in the city support York Pride and I feel that the Attraction sector is underrepresented and I hope that in future years this is not the case, this year in our parade section, we will be joined by Grand Opera House and local youth charity SASH as we showcase our key characters such as 'The Judge, Plague Doctor and Viking'.
Greg Stephenson, Chair of York Pride says 'We loved having the York Dungeon involved last year and are delighted that they are supporting us again this year'.
David-James Rennie, Grand Opera House's Ticketing and Sales Manager says:
'We are very pleased to be supporting York Pride again this year in a number of ways to help 'flag it up' and show our support towards raising awareness of LGBT issues. As part of their 2018 Wristband scheme we are selling wristbands for a fiver at our box office.  They are the main funding source for York Pride offering discounts at over 60 retailers including the Grand Opera House.'
Hairspray The Musical will be coming to the Grand Opera House from 16 – 21 July.